SMA 100-series - 10.2.0.3 update released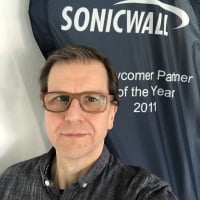 BWC
Cybersecurity Overlord ✭✭✭
Hi fellow SMA admins,
the maintenance release 10.2.0.3 is available for the SMA 100 series, which includes Hardware-Appliances, VMware, Hyper-V, AWS and Azure.
Beware that there will be new versions of NetExtender and SMA Connect Agent, if you handle endpoints without admin rights.
My Radius/OTP bug does not seem to be resolved, but some mystic "The SMA https web server could be susceptible to vulnerability." is marked as fixed. Full Release Notes can be found here:
UPDATE:
The Radius/OTP bug is still in there, but the red alert box previously showing "Internal Server error" got replaced by a blitz message which got shown only for a blink of an eye. I had to turn on screen recording to see what it says:
Error
Response of [post] to [/api/v1/logon/<alotofnumbersashex>/authenticate] has status code [500]

I will not go further this time, but shouldn't it be fixed in 10.2.0.3 (SMA-1087) @Simon ?
Stay safe.
--Michael@BWC
Category: Secure Mobile Access Appliances
Reply