Welcome to the SonicWall Community!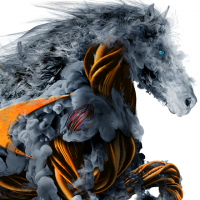 [Deleted User]
Cybersecurity Overlord ✭✭✭
What is the SonicWall Community?
The SonicWall Community is the place where we encourage SonicWall users, partners, employees, and experts to ask questions, find answers and connect with one another around the world.
Learn about best practices and use SonicWall– to lower total cost of ownership and maximize the value derived from SonicWall' products.
Connect with product management and support to ask questions, get help or submit an idea for future releases.
Share your experience and expertise with other SonicWall users.
Why should you join?
Registering with the SonicWall Community lets you take full advantage of all the features available to community members, including:
Interact with SonicWall developers and colleagues.
Ask your product questions to SonicWall experts around the world.
Show your expertise and answer other community members questions. 
Seek advice/opinions, or share yours!
Receive email notifications when someone interacts with your posts.
Exchange private messages with other members.
Personalize your community experience.
Submit your ideas for future product releases through ideation.
Stay up to date about our SonicWall product releases, new features, and more.
To register:
Click Register at the top of any page.
Create a MySonicWall User ID and Password.
Those who don't register can only browse, search and read posts. You won't be able to interact, answer, ask, or vote on ideas.
How do I sign in?
After you've registered and confirmed your account you can sign in and start participating.
To sign in:
Click Sign In at the top of any page.
Enter your MySonicWall User ID and Password.
Reply