SMA 500v - Radius Challenge not working in contemporary mode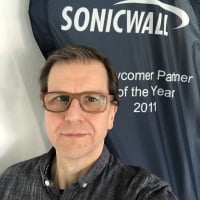 BWC
Cybersecurity Overlord ✭✭✭
Hi,
it's just not ending with the contemporary mode, but today I tried to access a portal which is secured by Radius authentication with Challenge-Response. Running a SMA 500v with 10.2.
Username/password gets accepted, but the challenge (token) in the next step gets the red bar on the top showing an error message "You can't do this authentication api". I never tried this before, because the Radius authentication is usually for NetExtender and this is working without problems, but I guess it's broken since 10.0.
Connecting to the portal in classic mode works without a problem, so it's not a Radius issue, it's the /spog again.
Is this a known problem? If not I would probably open up a ticket.
--Michael@BWC
Category: Secure Mobile Access Appliances
Reply