Support Cases : Poor Dialog Construction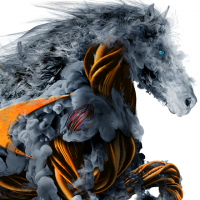 Halon5
Enthusiast ✭✭
Can we please get this addressed?
The whole construction of the management for a support tickets is poor.
REQUEST INFORMATION
Space is poorly used. The window height for the ticket when exploded is only a third of the page height
When many attachments are included the Attach button disappears out to the right.
The Alignment is so poor that that the pages needs to be scrolled to be able to see
REQUEST HISTORY
The height is insufficient
There is no way to explode all entries, so no way to easily read through the ticket history
ATTACHMENTS
There is no drag and drop for file management
GENERAL
Focus does not move to the inside frame for any of the above so you have to grab the scrollbar(s).
It's just not a great experience and it should be.
Reply