Create a paid subscription to a third-party SMS broker to receive emergency notifications in WNM?!?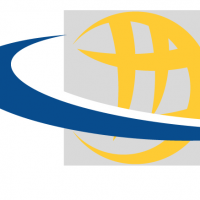 Larry
All-Knowing Sage ✭✭✭✭
What could you, SonicWall, possibly be thinking?
In Wireless Network Manager, in order to receive an SMS message about an access point or switch going offline, it is necessary to create an account with Twilio.
As per the WNM 3.5 Administration Guide:
To configure Twilio billing for SMS:
1. Create a Twilio SMS acccount
a. Create a Twilio SMS account at www.twilio.com
b. Enter in credit card information to create an account with full privileges.
c. Purchase a phone number with Programmable SMS capabilities.
d. Record your Account SID and the Authentication Token values on your main twilio.com/user/account page.
2. Configure Twilio billing in Wireless Network Manager
a. Open the Wireless Network Manager Dashboard.
b. Navigate to the Settings > General page.
c. In the Twilio SMS Setting section, enter your:
l Twilio Account Sid
l Auth Token
l Twilio Phone Number
What I don't understand is: Why is this necessary? Why aren't YOU providing the capability to send an SMS message directly from the WNM WITHOUT this extraordinarily risky practice?
I do not WANT to provide my credit card information to this third party - especially one that has been breached multiple times in the past two years (https://www.bleepingcomputer.com/news/security/twilio-discloses-impact-from-codecov-supply-chain-attack/).
SonicWall, I'm quite sorry, but you MUST do better, because this plainly sucks.
Category: Wireless Network Manager
Reply