False advertising: TZ470 & TZ570 SFP+ support!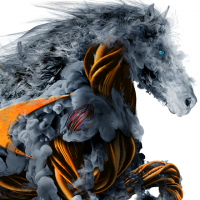 Sliderhome
Enthusiast ✭✭
The TZ470 & TZ550 fake SFP+ support, They have no support for the "+" 2.5Gbps & 2.5/5Gbps software disabled.
The document lists 10Gbps compatible SFP+ and DAC Cables, is based on the old firmware up to firmware 7.0.0-R906 with the 10Gpbs ports enabled.
Link:Supported SonicWall and 3rd party SFP and SFP+ modules that can be used with SonicWall TZ series | SonicWall
Support is terrible on this matter many hours with Sonnicwall support (case number 43825314 and 43820508).
How can a customer use the 2.5 or 5Gbps Port on the TZ470 or TZ570!
@Sonicwall support: Re enabled the SFP+ port changes made after firmware 7.0.0-R906.
Category: Entry Level Firewalls
Reply