Gen 7 Units Uncommand Restart Cycle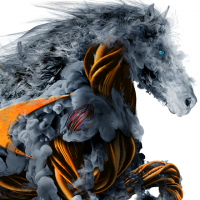 sonicuser
Newbie ✭
We recently observed this behavior on two TZ370 units:
Ran fine for days (no interruptions, restarts, or other issues)
All of the sudden one unit started restarting endlessly (into normal mode for about 15 seconds and then restarting)
The second unit would just restart into safe mode
Since both were running the latest sw_tz_370w_eng.7.0.1-5030-R2007.bin.sig firmware, we ended up having to engage SonicWall and one of the techs initially didn't want to provide a hotfix given how many "hotfixes for restarts there are for Gen 7 units" but fortunately one them provided a hotfix that listed a DPI engine crash issue.
Fortunately we were able to get the firmware hotfix uploaded and restored settings from backups but it was aggravating to see these Gen 7 units react this way.
Nitpick but MS on ping to these units in safe mode is < 1ms but in production with little to no activity it runs around 1-8 ms.
Category: Entry Level Firewalls
Reply