Random ICMP Issue over Tunnel VPN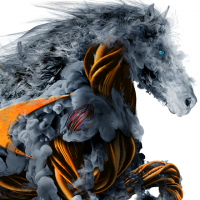 Andy_357
Newbie ✭
I have random issue that I can't work out, I have two TZ270w's I have setup Tunnel VPN's on both devices.
Traffic is working between them and via the subnets presented and the Zones I have Created, I have the WAN zone and a created Office Zone, I have two Vlans on each side. VLAN 10 and 400 both are different Subnets Site 1 10.50.10.x and 10.50.40.x /24 ranges, and Site 2 10.51.10.x and 10.51.40.x /24. I can Ping from each site locally the GW IP of each from each subnet, I can also Ping Hosts connected to the networks on the oppersite subnets. But when I try pinging the GW of the oppersite Site Vlans. Now I have run Packet captures and can see the dropped packets.
Now when I ping an IP on that Network
For some reason the ICMP Packet is coming from the WAN Gateway MAC when I ping from Host to remote Gateway but from Host to Remote host it's uning the correct details.
Has anyone got any clue as to why because I can't seem to allow this traffic.
Thanks
Category: Entry Level Firewalls
Reply
Tagged: