Stateful sync down after firmware upgrade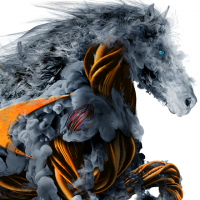 sdeyoung
Newbie ✭
Hello all,
Last night I upgraded two sets of HA pairs (different locations). I went from 7.0.1-5030-R2007 to the latest 7.0.1-5111-R4251. The update was a little difficult. Uploaded the new firmware, booted with current config. After the reboot I noticed that the firmware went back to the old one. Rebooted again and the FW failed over and had the newer firmware. After doing this a few times I eventually had the current firmware on both FW's. I'm now noticing that my "settings sync" has a thumbs up but the "Stateful Sync" has a thumbs down. They used to both be the same before. Not sure how to fix this.
Also wondering if maybe I did something wrong when I updated. Is there a certain process I should follow next time when I update them while in HA mode?
I've attached a picture of the state after the upgrade and the other picture is what it looked like before. Maybe something changed with the newer firmware? I should also note that fail over is working fine, I did test it.
Category: Mid Range Firewalls
Reply