NSA2650 Reboot Trashes - Standalone Dell X-Series x1052P Switch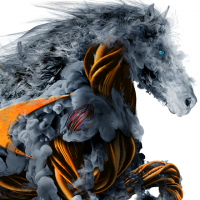 Halon5
Enthusiast ✭✭
Hi Guys,
I am interested in thoughts here. @John_Lasersohn , @BWC ?
We have put some effort into getting the Dell X-Series switches working well with the SonicWALL for some time now. This has included getting all X-Series to stable firmware releases and using them throughout our compliment, constantly feeding back issues back to support wherever we can. We have had switches completely self-destruct and all sorts of issues
In our production environments across New Zealand, we decided to just have them connected to the SonicWALL without fully integrating as we found that doing that may carry some significant risk.
To that end we connected them in STANDALONE mode so we could at least identify connected X-Series units.
On the 6.5.4.5 release we encountered an issue whereby the SonicWALL effectively trashed the switch config on restart (taking out 8 Wireless AP's with it) Well, you can only imagine what that did.
Is it fair to expect that such a bug would be fixed? A STANDALONE switch should be just that, no?
ie. the NSA shouldn't trash the switch config on a restart in such a scenario...?
---Steph
Category: Entry Level Firewalls
Reply