Gen7 - Authentication Partitioning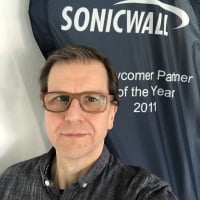 BWC
Cybersecurity Overlord ✭✭✭
Hi,
is anyone using successfully Authentication Partitioning on Gen7 (7.0.1-5095)?
I'am trying to assign the first SSO Agent (Directory Connector 4.1.19) to a partition but it does not come up and according to Packet Monitor the packets get dropped. Funny thing, the Service Group SonicWALL SSO Agents is empty, it gets usually populated when SSO Agents are created.
Manually creating the Service and a Access Rule does not do the trick.
When Partitioning is disabled, the exact same SSO Agent is working fine, so it has to be Partitioning related.
The UI is pretty messed up, disabling Partitioning causing some weird issues, logging off and logging back in seems to resolve them.
@Ena @Micah @Michael_Bischof anyone likes to chime in? I doubt this would be a pleasant case to open with Support.
--Michael@BWC
Category: Mid Range Firewalls
Reply