iOS 16.1 - Mail App crashes in Junk Box Summary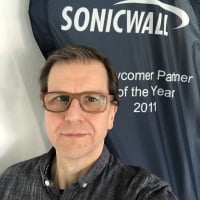 BWC
Cybersecurity Overlord ✭✭✭
Hi,
after having no fun with Mobile Connect SSL-VPN and iOS 16.1, I was wondering why the Mail App is crashing so often with this new Release, never happened before.
It's because of the Junk Box Summy mail sent by the Email Security Appliance. It's reproducable, open the Junk Box Summary, go back to the Inbox, open the same Junk Box Summary again, go back to the Inbox and crash. Sometimes the App crashes on the first iteration, but usually it needs this back and forth.
This happens only with the Junk Report, no other Email causes this. It also did not happened before iOS 16.1, so I don't blame the Junk Report.
FYI, just in case some experiences the same.
--Michael@BWC
Category: Email Security Appliances
Reply