NetExtender client address range appears exhausted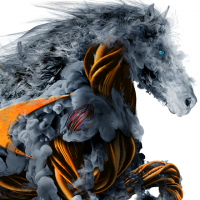 G_Cornalba
Newbie ✭
We've used the SonicWall NSA 2600 and netextender for years without issues, firmware version is SonicOS Enhanced 6.5.1.2-52n, recently I've changed the router (it's not the first time) and with that, the public IP.
It worked for a couple of days, and then the issues started. The SRA logs return "NetExtender client address range appears exhausted" as a reason for not connecting anyone, then sometimes it starts working again for a single/ couple of users, then it stops again with absolutely no changes to the configuration, and a couple of ours ago it stopped working at all for everyone.
If I connect via Portal (the browser application) it works perfectly.
IP range for the VPN should be enough but to be safe I've increased it to 20 (for 4 connections) so it shouldn't be that.
I have no idea what I should do, nothing I did manage to solve the issue, and it's basically driving me crazy.
Thanks for the support.
Reply