WAN Port X1 flapping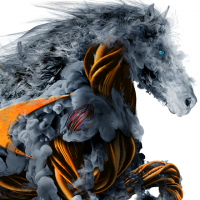 Teleporter
Newbie ✭
I am having the issue described here
and here
This is by far the most annoying issue in 15 years of my time as sonicwall reseller. Some of my customers report freezing calls and connection losses. What I can see is Port X1 going down for a couple of seconds or minutes and then going back up. The modems do not need PPPoE and are not in bridge mode. Cable length is usually 3ft/1m or less. I usually have a private ip (192.168.1.103 or something) at the x1 port
What I have tried so far without success:
Changing the WAN port to x2
Setting the link speed manually to 1Gbit/s
Changing cables
Changing the Modem port
Swapping the TZ with another does usually resolve the problem. The same device does not have the problem if I install it in my office. Installing a mini switch also solves the problem, but I really can't either install mini switches everywhere and I can't have so many customers with issues and then need to see them again.
The problem started with Gen7 devices and I have had it from the first firmware version until now. Did someone here have had this problem resolved somewhere or any idea what else I could try?
Category: Entry Level Firewalls
Reply