Site to Site Tunnel Stopped Passing Traffic Besides ICMP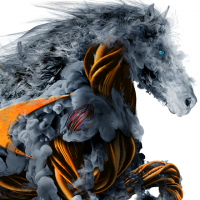 Pugy365
Newbie ✭
All of the sudden all of my site to site VPN tunnels stopped passing any traffic besides ping.
The tunnels all are all showing up, and I can ping in both directions to devices across the tunnels. But any other kind of traffic, web, voice, cctv, etc does not work. I tried restarting just the tunnels and the firewalls on both sides of the tunnel. This is very strange as I did not change anything and it happened to all 3 of my site to sites at the same time.
I looked at a packet capture and I see the HTTP traffic getting consumed on the local firewall but never forwarded on the other side. For ICMP traffic I see it get consumed and forwarded on the other-side, and then consumed and forwarded to the local firewall as expected.
These tunnels were all working fine as of yesterday, so this is very strange.
Category: Mid Range Firewalls
Reply
Tagged: