Sonicwall Nsa 2700 SonicOS 7.0.1-5065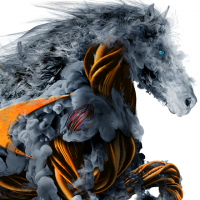 HDSAP
Newbie ✭
good morning, we have a sonicwall 2700 firewall with firmware version SonicOS 7.0.1-5065 that is presenting us with a problem when sending traffic through one of the internet channels, we have 2 internet channels, one with movistar and the other with Claro, at this time We can only use the movistar channel because when the Claro channel starts to work, the channel shoots up in consumption and saturates to the level of blocking us from entering the sonicwall. It has already been checked with the internet provider, but they say that the problem is with the sonicwall, because they do the speed test before entering the sonicwall and it gives them the contracted megabytes, but when doing the speed test after the sonicwall It does not give us download megas.
We have the network in basic failover with the X1 channel above, if we pass the X2 channel above we do not have Internet navigation, only Google applications are useful. 

We ask you to collaborate with us because we have been dealing with this inconvenience for 2 weeks.

Category: Firewall Management and Analytics
Reply