What happens to the existing firewall when you bring up a new one under Secure Upgrade?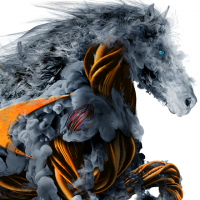 dspjones
Newbie ✭
We have an existing firewall (NSA 4650) that is having some hardware issues. So rather than fight with it for another 9 months, we've gone ahead and purchased a replacement (NSA 4700) using Secure Upgrade with APSS. The vendor tells us that we just need to license the new firewall and choose upgrade and it will transfer the remaining time on our existing device and we essentially have a 3 year license (2 years purchased plus the remaining 9 months) - Great!
My question before I boot this thing up and get it ready to swap into production is - what happens to the existing firewall the minute I license the new one? Does it stop working altogether or do I lose the IPS/GAV features etc... Do I have some time before that happens (days, weeks?) The plan is to take the config of the existing firewall, migrate it via sonicwall's migration tool and apply it to the new firewall, license it and swap the two after hours. But, in the event there is a snag or some problem that prevents that and we have to keep the existing firewall in place a few extra days or weeks - what happens to the existing firewall?
Thanks.
Category: Mid Range Firewalls
Reply