SonicWall warranty issues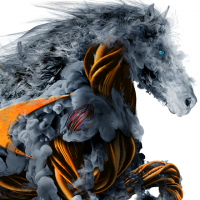 louismcc
Newbie ✭
This is a buyer's beware comment.
A couple of days there a surge hit my network, probably due to a nearby lightning strike, which caused a power blink.
I had 2 modems (a fiber and a coax), a network switch, and a SonicWall TZ370 in my server room. All devices were located on the same table and all were plugged into a surge protector that in turn was plugged into a UPS. The TZ370 was only connected to those devices. All of them, except for the TZ370, stayed up and had no issues.
After working with it I determined the TZ370 was dead and placed a service call on it. I still have 18 months remaining on the warranty. I was told by tech support that because it was due to a surge it would not be covered by a warranty. My point was that other electronics in this situation survived just fine so I guess some sort of design defect was why the TZ370 failed.
The tech said sorry but there was nothing he could do. He told me to buy a hardware only TZ370 and have the licenses transferred.
I bought a unit but today when I called to do license transfers I was told that could not be done.
So my basic conclusion is SonicWalls are great devices but you'd better hope they never break because the service is both expensive and useless.
Category: Entry Level Firewalls
Reply