Gen7 - PPPoE issues (multiple WAN Interfaces)?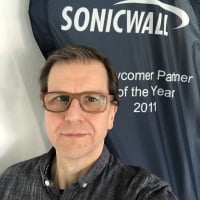 BWC
Cybersecurity Overlord ✭✭✭
Hi,
is anyone experiencing problems with PPPoE connections on Gen7 when there are multiple WAN Connections?Firmware version does not seem to make a difference, because it happens from 5018 up to 5050.
A few different deployments reported irregular trouble with PPPoE (SNWL is the PPPoE Client) and one thing they have in common is, that these locations are having multiple WAN interfaces (multiple PPPoE or PPPoE+DHCP).
I did some further digging, because despite the PPPoE Interfaces are configred as "Always on" the interface isn't reconnecting automatically and does not even try. Even a manual "Connect" does not do anything.
When the interface isn't working anymore, the VDSL Modem has a proper DSL link and it's not limited to the same interface, it could be X1 or X2 for example if both are PPPoE driven.
I checked with the Packet Monitor to see if there is any communication on the Interface and this caught my eye, it seems the remote side is still sending PPPoE message which getting blocked by the SNWL. It appears to me that there is something broken in the PPPoE client on the SNWL.
in:X1*(interface),out:--,DROPPED, 
Drop Code: 361(Received PPPoE packet for non-existent PPP session in DP.), 
Module Id: 53(PPPOE), (Ref.Id: _1712_eqQqqpfJoqvu),2:2)

The one and only solution to solve this situation is to reboot the appliance. It does not help to restart the VDSL Modem or to put the Ethernet Interface down and up again.
This might not be easy to put in a support ticket, because it does happen suddenly and we cannot wait for weeks to have support really dig into this.
--Michael@BWC
Category: Entry Level Firewalls
Reply