New TZ270 not able to PPPoE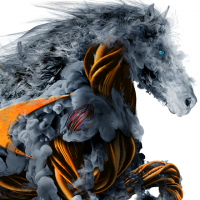 ROLWALA
Newbie ✭
Hi All,
New TZ270, When trying to setup a WAN connection using PPPoE, the connection does not look to be establishing.
What is there:- Sonicwall & broadband provider's modem (in bridge mode)(note: works with older Sonicwall TZ100 everytime)
What I have done:
1. Setup TZ270. New PPPoE connection created. no connection or IP address shown in the "Interface Section" From looking at logs, the WAN IP address, appears and dis-appears, so connection is trying, but not stable, and no internet
2. If I export the settings from old TZ100 (which works with same modem (in bridge mode)) and import into new TZ270, the PPPoE connection works, but unfortunately the settings differ between TZ models and too many other issues with settings/rules/policies, which leads me to reset to factory to fix.
I have 3 new TZ270 units which I have tried and all the same issue, when setting the PPPoE from scratch.
i have used Sonicwall on a number of site, and always went smoothly, so if I have 3 new TZ270 units getting the same issue, I must be leaving something out
Category: Entry Level Firewalls
Reply