6.5.4.9-93n - NSM without NSM, wait what?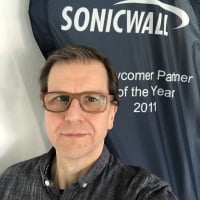 BWC
Cybersecurity Overlord ✭✭✭
Hi,
today I saw some log messages, which does not make much sense, because they are NSM related, but I don't have any NSM licensed (CSC-MA a year ago, but completly wiped) and even ZeroTouch is disabled.
NSM:BW Changed for X0 -- old: 125000000.000000  new: 0.000000
NSM:ifWalkCb(1) - calling nsm_if_down for X0
NSM:UPDATE: Interface X0 down
NSM:ifWalkCb(2) - calling nsm_if_up for X0
NSM:BW Changed for X0 -- old: 0.000000  new: 125000000.000000

Any idea what could cause this? I'am not amused if some behind the scenes magic is tinkering with my settings.
--Michael@BWC
Category: Entry Level Firewalls
Reply
Tagged: