Does anyone know what happens to the NSM license during a Secure Upgrade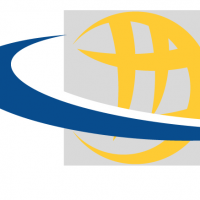 Larry
All-Knowing Sage ✭✭✭✭
According to the Customer Loyalty document https://www.sonicwall.com/medialibrary/en/datasheet/datasheet-customer-loyalty-program.pdf active services are transferred from one device to another.
SonicWall Service Transfers
The following service and license subscriptions will be transferred from the Eligible SonicWall Product to the corresponding Replacement Product pursuant to the Customer Loyalty Program:
Advanced Gateway Security Suite (AGSS)
Comprehensive Gateway Security Suite (CGSS)
Anti-Virus Services (all versions)
Licenses for VPN Client
Other applicable service and support licenses
24x7 Support for SSL VPN
Email Protection with Support for Email Security
Does anyone know what happens with the NSM subscription that is associated with the device?
The reason I'm asking is because the NSM subscription is not explicitly listed in the documentation AND it is device-based, meaning a subscription for a TZ600 costs significantly more than one for the TZ300. I can't even imagine what it would be to go to the TZx7x level, thus the question.
Category: Entry Level Firewalls
Reply