GEO IP filter - add exception for this site to the allow list?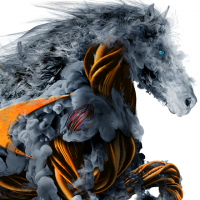 Simon_Weel
Newbie ✭
Some websites behave weird. Like for example https://forum.dynamobim.com/
It seems to be located in Switzerland, which we have blocked in the GEO IP filter. No worries, I create an address object for *.dynamobim.com and add it to the list of GEO IP filter exceptions. But the website is still blocked. In the Sonicwall System Log I see it being blocked as it resided in Switzerland. But I made an exception for this particular site, so why isn't it working? Just to make sure, I briefly add Switzerland to the GEO IP allow list. And indeed, the website loads fine. So removed Switzerland from the allow list and the site won't load anymore. I notice the System Log lists a different IP-address for this site every time I try to access it. So adding the IP-address to the list with exceptions won't do. When I perform an NSLookup for forum.dynamobim.com it lists this:
Non-authoritative answer:
Name:  dynamobim.bydiscourse.com
Addresses:   184.105.176.44
Aliases: forum.dynamobim.com
Added an exception for dynamobim.bydiscourse.com to the GEO IP allow list, but the site still won't load. HOw do I get this thing going without allowing the whole of Switzerland?
Simon
Category: Entry Level Firewalls
Reply