Sonicwall TZ400 cannot get a connection with Huawei E3372 USB Dongle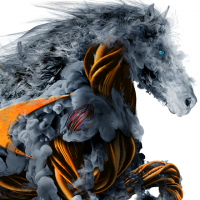 kjpalmer100
Newbie ✭
Hi, I seem to have a problem getting a Huawei E3372 USB dingle working with the Sonicwall TZ400.
I installed it today and on the settings page it shows an auto detected device type of 3G/4G/LTE/Mobile (Auto Detected)which looks like it's detected it ok. However, on the status page the 4G/LTE Modem Status shows " The 3G/4G/LTE connection is currently inactive". This sounded like i just had to give it the profile information for the connection so i proceeded to give it a connection profile (Virgin Media) but it still reported the same message.
I've tried and tried and cannot get it to connect using the USB 4G/LTE dongle. I selected the E3372 as it was in the supported dongle list. I've tried the dongle in a PC and it works fine.
Anyone else had this issue? Any suggestions before i go to sonicwall support?
Many Thanks,
Kevin
Category: Entry Level Firewalls
Reply
Tagged: