Access Site B network from main site of Site to Site VPN using L2TP VPN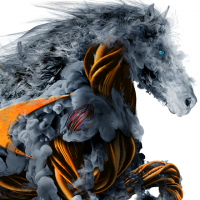 joinyasin
Newbie ✭
hi every one,
i have established site to site VPN using Main Mode between Main Site(Site A) and remote Site(Site B) and working very fine since 1 year,
and i have configure L2TP VPN also on site A that is main site mean my office and can access all recourses of My office using L2TP VPN without any issue.
now the Goal is to access recourses of Site B using Same L2TP VPN that configured on Site A
Note: I can ping from Site B IP Pool of L2TP VPN
my network parameters are
Site A or main Site firewall X1/WAN is directly connected to Service Provider with static IP
main site X2 network is 192.166.10.0/24(DHCP is 192.166.31 to 192.166.10.253), remote site X2 network is 172.16.10.0/24 and Tunnel is working fine.
L2TP IP pool is from main site network that is 192.166.16.16 to 192.166.10.30
i have seen similar articles to access remote Site B using VPN but not L2TP
Note: i don't want to change L2TP IP pool.
i have tried below 3 article to test but no luck please guide how i can meet my requirement, last article show that i can find Wan RemoteAccess Networks under network but in my both firewall i was unable to find the same.
Category: Entry Level Firewalls
Reply
Tagged: