TZ570 + Layer 2 Bridge Mode, Port Forwarding for VPN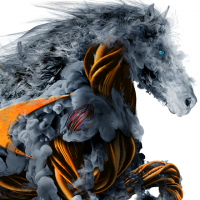 DatsTech
Newbie ✭
Hello World and Good Evening All
I ran into a problem I can't quite figure out, any input would be greatly appreciated.
Background:
SMB Setup, Block of Static IP Address, External Users connect to DMZ VPN Server.
Primary Router: Cisco RV325, Assigned Public IP Address .100
DMZ Setup on RV325, for External Employees VPN, Assigned Public IP Address .101
SonicWall TZ570 Installed, X1 (WAN PORT - ISP) VPN, Assigned Public IP Address .103
Layer 2 Bridge Enabled, X2 BRIDGED TO X1 (LAN ZONE), Connecting to RV325 WAN Port
Before hand with just the Cisco RV325 acting as the firewall and router, I was able to use Port Forwarding to send the traffic on specified ports to the internal IP address for this to function properly.
I can ping the SonicWall TZ570, the Cisco RV325 Router AND the DMZ Server... but packets will not go through for VPN connection to be established. If I remove the SonicWall from the equation everything goes back to operating just as smoothly as before.
I've gone through a handful of tutorial videos and continue the hunt for the right answer, but what I am trying to figure out is how to get the Layer 2 Bridge mode to allow packets across the interface.
Again, any help would be greatly appreciated.
Thank you.
Category: Mid Range Firewalls
Reply