Secondary VLAN can't connect to internet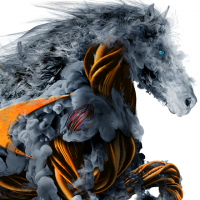 Teh_Tourist
Newbie ✭
I've got a main VLAN that everything runs on currently, works fine. I've created a secondary VLAN with a new subnet on my Juniper switches and setup routing on the switches, devices can talk across the network fine, devices can connect to the SonicWALL mgmt ip fine. But when I try to access anything on the internet I see this in my packet monitor for the ip trying to get out.
DROPPED, Drop Code: 543(NAT Remap: Obtained invalid translated source from original offset(#1)), Module Id: 9(connectionCache), (Ref.Id: _2322_ugvwrEcejgGngo) 1:1)
I created a static route on the Sonicwall for the new VLAN. looking for this error online doesn't come up with anything useful, I've opened a case with Sonicwall but it's taking them a bit to respond. Hopefully I'm missing something basic.
Category: Entry Level Firewalls
Reply