Problems Configuring NSM SMTP Notifications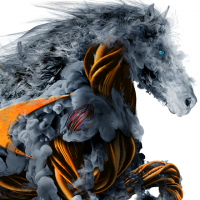 Keppy
Newbie ✭
I'm running NSM 2.3.0-R9-8c0195ea and am having problems configuring system notifications via SMTP. I need to use an MS Office 365 authenticated account to send the email. I'm using this same account to send email from SonicWALL firewalls, so I know the account credentials are good and TLS Authentication (which is required) is working with O365.
Under SYSTEM -> Settings -> Administration -> Notifications, I set
Mail Server: smtp.office365.com (I've verified that NSM can ping this DNS name in Diagnostics)
From Email Address: [email protected]
Advanced Settings toggled on
SMTP Port: 587
Connection Security Method: SSL/TLS
Enable SMTP Authentication toggled on
Username: [email protected]
Password: password-for-user
I need notifications so I can set up Two Factor Authentication for users. When I log in as a user and try to send E-MAIL for the Two Factor Authentication, I get a pop-up message saying "Internal server error"
When I go to Logs and Alerts -> Events, I see the following error message:
I don't see much further useful information if I turn on debug logging. How can I troubleshoot this further? Is there anyone out there using MS O365 for email notifications?
-Mike Kephart
Category: Network Security Manager
Reply