VMware Tools - a blast from the past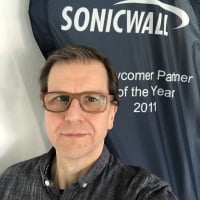 BWC
Cybersecurity Overlord ✭✭✭
Hi,
a customer asked me today how to update the VMware tools of a SMA 500v, I replied "You can't AFAIK".
I checked and Version 4.1u1 (8.3.7) of the VMware tools are coming with a SMA, the latest version is 11.0.6.
How is it possible that SonicWall can let the birds fly (and doing other things) but lack that much behind on that? I'am no VMware expert, but my educated guess is, they were some changes.
To put this in perspective:
Do we need a RFE for this, or tells us common sense this should be addressed? And while you on it, ESA (10.0.6) runs some weird version (2147483647) as well.
--Michael@BWC
Category: Secure Mobile Access Appliances
Reply