TZ370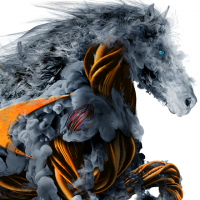 Andyw77
Newbie ✭
Hi
I would like to introduce myself my name is Andy and I am currently providing support to local small businesses for their IT. I am part time and its keeping me busy on my days off from my real job. (non IT)
I was for many years in the IT industry but I had a change of career around 10 years ago so i am a but behind with the times.
So I need some advice.
I have a client who has 10 pc's that were on a peer to peer network but I have just installed a Windows Server to increase their security
Windows Server 2019 Standard Edition acting as primary DNS, DHCP, DC and file shares.
THere are a couple of users that what to be able to access their desktops using remote desktop, they are currently using remote PC which is not ideal.
The server sits behind a BT router on BT ADSL we do have a static IP provided but it terminates at the router.
So I would like to setup a dial in VPN to the network and then allow that connection to Remote Desktop onto their local computer. I dont want to setup Windows Server to VPN but rather use a sonicwall device to do this, I am told a TZ370 is ideal.
Im just unsure exactly how to configure it.
I have purchased a BT OpenReach Modem box to give me a ethernet port for the firewall.
Are there any guides out there that can help me achieve setting up this firewall?
Many thanks
Andy
Category: Entry Level Firewalls
Reply
Tagged: