Capture Client 3.6 - Release Status and Availability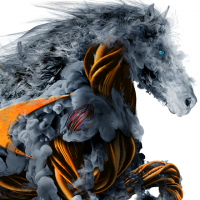 SuroopMC
SonicWall Employee
Earlier today, we released Capture Client 3.6 and enabled it for all of our Capture Client customers - this also means that attempts to login to Capture Client via Capture Security Center (CSC) or from inside MySonicWall (MSW) would automatically redirect you to the new portal.
However, soon after release we started seeing some performance issues:
We're investigating some infrastructure issues that are preventing users from logging into the portal (either directly or via CSC or MSW)
We're working with SentinelOne to investigate performance issues on their services that is impacting the experience of users who were able to login. This may also be delivering unexpected results in the older consoles (CC 3.1 and CC 3.5)
Also, for those endpoints that got auto-upgraded to Capture Client 3.6.24, you may be seeing the client as unlicensed. Please do not fret as this will not impact protection of your endpoints - they will still remain as protected as they were before the maintenance window.
We appreciate your patience and please rest assured that we are working hard to resolve the issue. We will provide an update as soon as the services are back online and usable.
Reply
Tagged: