6.5.4.7 - Extended Passive Mode not supported?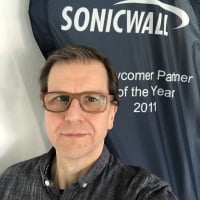 BWC
Cybersecurity Overlord ✭✭✭
Hi,
I experienced this already in 2015, but got no Feedback from my SNWL SE back then, today I faced it again.
One customer is trying to connect via Extended Passive Mode FTP (EPSV) to a FTP Server, which fails. I did some research back in 2015 and came to the conclusion that the FTP Transformation (FTP Helper) does not recognize the port negotiation, which is different from normal PASV mode. Because there is no exclusion for FTP Transformation, all I could do is disable it completly by selecting some weird unsed port and create a ANY Rule to the FTP Port address.
Is there any information that this will be fixed or should it work already?
--Michael@BWC
Category: Mid Range Firewalls
Reply