NSa 2650 to TZ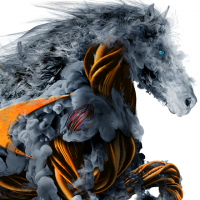 Rinconmike
Newbie ✭
Hi. I have an NSa2650 that I use at my home office. I have used sonicwall since a SOHO and have been on the pro line since 2040, then 2400, then 2600, and now 2650. I have stayed on the NSA since I have a 1GB Fios connection and use AGSS and was concern with the TZ line bogging down the connection.
I have 8 computers, 8 phones/tablets, 20 IP cameras, and around 30 other devices.  My 2650 currently shows 69 DHCP leases.
My NSA2650 AGSS is up for renewal in July so I am looking at my options. Looking at the new TZ570 or TZ670, these look like they can handle all the security services turned on better than the 2650 and they will cost less than the NSA2700.
Some questions:
Will the TZ570 or TZ670 work as good or better than the 2650?
Can I import settings from the NSA2650 to the TZ?
Can I do the secure upgrade from the NSA to the TZ so I can keep the extra SSL VPN licenses I have on the 2650?
thanks
Category: Mid Range Firewalls
Reply