10.2.0.5 - End Point Control License expired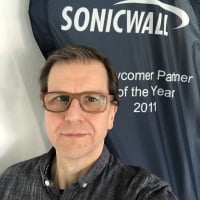 BWC
Cybersecurity Overlord ✭✭✭
Hi,
I had to re-deploy my SMA 500v with the newly released 10.2.0.5 OVA Template.
Since then the End Point Control isn't working anymore, because it shows as Expired on System -> Licenses. EPC is IMHO part of the SMA license itself and valid for 45+ years.
Is this is only a problem on newly deployed appliances? Because other installations which got upgraded to 10.2.0.5 are not showing this behaviour.
I already contacted Customer Service to have my license checked, but they do not seem to be eager to answer that after 24+ hours.
--Michael@BWC
Category: Secure Mobile Access Appliances
Reply