GMS 9.3 on running on VM Server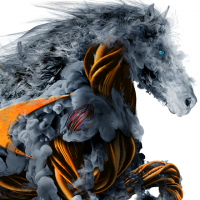 Stephen3101
Newbie ✭
Lots of trouble since purchase. Old version required flash. Wouldn't work. 9.3 wouldn't upgrade a fully patched 8.7 server (TWICE Rebuilt). Now. After a fresh install of GMS 9.3, patch won't install and System doesn't show all menus.
9.3 is running, licensed, attached to firewalls, logging set(sort of), server shows as a log server on FW's, but not getting all menus.
Some menus show fine, but Device Manager Screen, I get no center menu. So all I can see is first basic Timeline.
Tab I assume is supposed to be Dashboard, Firewall, Device only shows Firewall.
Oh, and the Reports button doesn't work, basically says admin doesn't have permissions.
I've been busting my head with 8.7 - 9.3 for the last month.
Server info:
VM
Windows 2016, plenty of space, resources.
I'm at a loss as I have yet to see this product work in any version and 9.3 with no documentation is killing me.
Category: Firewall Management and Analytics
Reply