New SonicWall Products Drive Innovation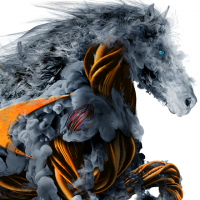 kayvon
Moderator
SonicWall Expands Portfolio by complementing its Firewall offering, delivering Zero-Trust solution, while enhancing endpoint and network management capabilities  
The security market is going through a transformation and with it, the needs of our customers are changing as well. Enterprises need faster firewalls with higher port density, they need cloud-native solutions that gives them the flexibility to design their network as they see fit, and they want better and more effective solutions. 
SonicWall is happy to announce a set of new products and solutions in road to fulfill our mission of Boundless Cybersecurity. Today we announced the following products and solutions:
Aimed to deliver the best-in-class price-performance ratio for small- to mid-sized organizations and distributed enterprise with SD-Branch locations, we are releasing new TZ firewalls in both wired and wireless models, featuring multi-gigabit (2.5Gbps) on TZ470 series and gigabit Ethernet ports in TZ370 and TZ270 series. They support integrated SD-WAN, expandable storage of up to 256GB, TLS 1.3, 5G USB modem support, Zero-Touch Deployment, and single-pane-of-glass management.  
At SonicWall, we believe that a Security perimeter must follow wherever humans work and extends to wherever the assets reside. Enter the Cloud Edge Secure Access, a simple network-as-a-service for site-to-site and hybrid cloud connectivity with Zero-Trust, and Least-Privilege security built into one integrated offering. IT managers can take advantage of the cloud-native service and operationalize the solution in under 15 minutes. Users can install a client app and become productive in under 5 minutes.
The purpose-built Least Privilege Access approach restricts access of a particular user to only what is needed and nothing more, similar to the concept of a "need-to-know basis." By limiting the exposure to other sensitive areas of the network, organizations can secure their resources, without sacrificing their operational flexibility.  
Earlier this year we released updates to the NSsp and TZ lines based on the new SonicOS 7 architecture. We are more than excited to release the first SonicOS 7 NSa device for mid-sized networks, the NSa 2700. It was designed to deliver the industry's leading performance and high port density with the lowest cost of ownership in its class. In our commitment to deliver disruptive economics, the NSa 2700 offers 3 Gbps threat inspection throughput at a fraction of the price/performance than the second-best competitive next-generation firewall in its class. 
Capture Client 3.5 was designed for our MSSPs/MSPs and our Enterprise customers that manage multiple tenants. We designed Capture Client 3.5 to make multi-tenant management easier to create and deploy through the adoption of global baseline policies, while also offering customers the flexibility to build and deploy custom policies for specific tenants. We also added a quick snapshot of the health of all tenants so administrators can instantly see infections and vulnerabilities. Ultimately this simplifies managing multiple tenants which translates to lower operational costs and faster response time. 
Network Security Manager (NSM) 2.1
We are thrilled to announce the availability of NSM version 2.1, which adds several new enterprise management capabilities as well as various options for NSM on-premises deployment to help make your SOC run with greater control and ease. The NSM design leverages a unified code base, to make management easier for both SaaS and on-prem NSM implementation. This release also features Role-Based Access Controls (RBAC) for granular access based on device or user, Golden Templates, and Approval Workflow to roll-out sanctioned security policies. We've also added Two Factor Authentication (2FA) and Intelligent Platform Monitoring (IPM) to monitor and alert you on the health and status of your NSM system.  
We believe that these new solutions will allow us to better serve our customers and deliver on our promise of Boundless Cybersecurity. Please spend some time and review these products by clicking on the links provided or visit www.sonicwall.com to learn about SonicWall's portfolio. 
Reply