SonicOS 7 UI Design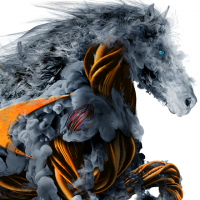 SonicAdmin80
Cybersecurity Overlord ✭✭✭
Oh how far we have come from the days of clean and appropriately sized management UI.
On my 13" inch laptop screen this is how SonicOS 7 looks:
Very cluttered and the apply button isn't even on screen unless I drag to resize the whole window. Requires a lot of scrolling which with gestures can sometimes cause accidental browser back button presses. On a tablet screen it's actually unusable where with the previous ones you could do quick checks and small changes quite easily.
Compared to SonicOS 6.2:
6.2 is much cleaner, crispier and almost everything fits nicely in view even on a small screen. Scrolling is mostly only required vertically.
Really makes me question Sonicwall as a platform of choice if managing it at all requires at minimum a 27" 4K screen. The new Mysonicwall is as bad if not worse. No consideration for smaller screens which is very strange these days when people work more and more on mobile devices. What about techs on the field? Better bring your large screen with you if you want to be able to do anything more than minimal configuration.
What are others thinking of the new UIs?
Category: Firewall Management and Analytics
Reply