SMA 6200 - Radius Challenge not working since 12.4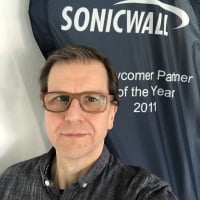 BWC
Cybersecurity Overlord ✭✭✭
Hi guys,
is there a known problem on SMA 12.4 with Radius and Challenge-Response?
I already wrote about this for the 100-series, but after an update to 12.4 on a SMA 6200 (12.3 was working fine) every user with a token cannot login any longer.
The user is able to authenticate with username/password and to type in the OTP in the 2nd step. But it seems that the OTP does not get forwarded to the radius server. Showing "Auth: PWD-RADIUS: sendto() failed, err 'Network is unreachable', server ':::1812'" but only when a token is assigned to the user. Radius communication itself is just fine.
Created a support ticket #43516732, but maybe the community is faster on this.
--Michael@BWC
Category: Secure Mobile Access Appliances
Reply
Tagged: