Removing Appliance from CSC-MA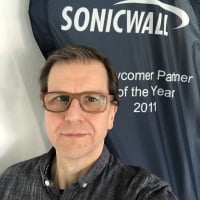 BWC
Cybersecurity Overlord ✭✭✭
Hi all,
CSC-MA (1.7) is giving me a hard time and I would like to give it another shot by starting all over.
What is the recommended to unregister an appliance from CSC? The appliances was added via ZeroTouch.
Do I have to delete the VPN tunnel and objects manually on the appliance, deleting the firewall in CSC-MA as well?
--Michael@BWC
Category: Capture Security Center
Reply
Tagged: