SSO with custom domain only (SMA 500v)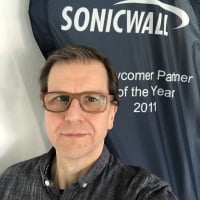 BWC
Cybersecurity Overlord ✭✭✭
Hi,
did anyone accomplished to log into a RDP Bookmark having the credentials forwarded but using a custom domain on the RDP server?
I'am using multiple domains on my SMA which are Radius based. The names of these domains are different from the AD domain names, so "Use Login Domain for SSO" isn't an option. The credentials are the same for Radius and AD (Radius is talking to AD in the background) I just need to inject the correct domain.
I tried to import RDP options, but this does not seem to make any difference. At the moment I disabled SSO, but would like to have it.
I have the feeling that I already did this in the past (Firmware 8 or earlier) and the Admin Guide page 248 clearly names what I need, but I cannot leave the password empty. Using %USERNAME% as the custom username and a domain worked in the past, but not in 10.x.
Creating Bookmarks with Custom SSO Credentials The administrator can configure custom Single Sign On (SSO) credentials for each user, group, or globally in HTTP(S), RDP (ActiveX, VNC), File Shares (CIFS), and FTP bookmarks. This feature is used to access resources such as HTTP, RDP and FTP servers that need a domain prefix for SSO authentication. Users can log in to the SMA appliance as username, and click a customized bookmark to access a server with domain\username. Either straight textual parameters or dynamic variables might be used for the Username and Domain. For the Password field, enter the custom password to be passed, or leave the field blank to pass the current user's password to the bookmark.
Any idea highly appreciated.
--Michael@BWC
Category: Secure Mobile Access Appliances
Reply
Tagged: