Can someone help me with Route to get past IP Spoofing?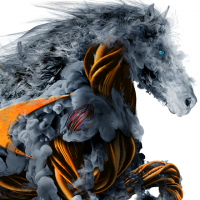 AllenAska
Newbie ✭
Hi all, I'm a software programmer so firewalls/networking aren't my strength. Our company bought a NSA 2700 and I figured out how to configure it except for 1 thing. I tried to follow this https://community.sonicwall.com/technology-and-support/discussion/755/ip-spoof-thats-not-an-ip-spoof but couldn't translate it into my situation.
Our phone system servers are on the 172.168.x.x network but our normal servers/computers are in the 192.168.x.x network. When our phone system server tries to check for updates or get the time over the internet on port X0 it's being blocked by IP Spoofing because it's in a different subnet. From the above post, I can see I need to create a route but can't figure out what parameters I need to type in.
So if my current network is 192.168.x.x, phone system servers being blocked by IP Spoofing is on 172.168.x.x network, what would I enter for the following route? I'm answering the ones I think are right
Source: any
Destination: ??? would this be the ip range of our phone servers 172.168.1.0 - 172.168.1.255
Service: Any
Interface: X0
Gateway: ???
Metric: 1
Thanks
Category: Mid Range Firewalls
Reply