IP Spoof, that's not an IP spoof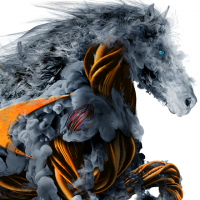 OCComputer
Newbie ✭
We have an NSA 3600 (In HA mode). We also have 2 Zevenet Load Balancers configured for HA.
The Load Balancers are attached to 2 networks, one connected to X0 and the other a private vlan that has no connection to the SonicWall.
Each back end server that is using the load balancer also has 2 network adapters with the same configuration. The Network Adapters on the Load balancer vlan has the gateway IP set to the load balancer. The lan has the gateway set to the SonciWall. We have configured the Nic connected to the Sonicwall as the Higher priority so that regular internet traffic is using this, while traffic sourced from the load balancers are returned through the load balancer.
The issue we are facing is that at regular intervals our exchange servers are sending outbound emails through the adapter connected through the load balancer, when this occurs the sonicwall flags a IP spoof and the message sits in queue until the exchange server sends using the adapter on X0
Looking that the IP Spoof drop log it shows the IP of the Exchange server with the Mac address of the Load Balancers nic connected on X0.
My Question is How do I let the Sonicwall know that this traffic is not an IP Spoof?
Category: Mid Range Firewalls
Reply