NSA3600 primary/secondary & licensing mismatch - looking for best solution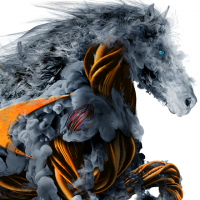 lostbackups
Newbie ✭
My company has a HA pair of NSA3600's and the local firewall name/license of ABC123 is configured as primary and DEF456 is the secondary device. However, I've just discovered that we've been paying our licensing on DEF456 and mysonicwall.com shows that one is the primary device and ABC123 is the secondary one. So depending on how you look at it, the configuration and/or the licensing is backwards. Now I'm looking for the most sensible solution.
I called into support was told that I would likely have to factory reset each device and then change the HA primary/secondary to be correct and then import the backup config. It was something along those lines but we ended the call since I wont be able to address the issue for a few weeks. Until then, I was hoping to find exact steps to take in the Sonicwall knowledgebase to change the HA pair. I found this article about replacing an HA primary unit, which I think is what I want: https://www.sonicwall.com/support/knowledge-base/how-do-i-replace-a-primary-high-availability-ha-unit/170504697399113/
Alternatively, I was thinking that maybe it would be easier to just have the license transferred from DEF456 to ABC123 and that would be good but in calling support they told me I would have to purchase stand alone licenses for the units first before they could transfer.
Anyway, I'm just looking for some additional guidance and help from someone who's dealt with this before.
Category: High End Firewalls
Reply