NAT Issues?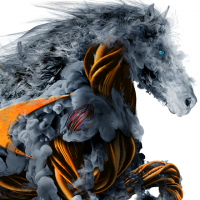 César_S
Newbie ✭
Hello guys.
I hope that someone can help me with this one.
We've Drayteks and we're in the process of changing to SONICWALLs TZ 670.
So, we've a fixed IP that should be configured on the WAN port and a block of IPs that should be routing to this fixed IP, at least I think they're being routed.
The Drayteks, have this option that lets us add "Alias" to the WAN port, so I can configure all of the IPs on the WAN port.
We've internal servers that use those ALIAS IPs.
I've read that for this the SONICWALLs only need NAT. So I've configured all the NATs and Access Rules for those IP ALIASEs, but it didn't work, not even a hit on the NAT nor the ACL. Funny thing, if i change the NAT rule and the Access rule to match the fixed IP configured on the WAN port, it works, I can access the servers from the outside...it just doesn't work with the other IP ALIASEs...
Any suggestions on this one?
Category: Mid Range Firewalls
Reply