TOTP Key Sharing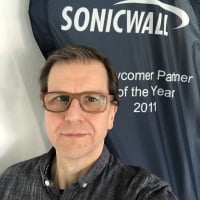 BWC
Cybersecurity Overlord ✭✭✭
Hi,
the internal settings of a SMA 100 series have an option to Allow Sharing TOTP Key (Enable this option, you can use a exist key to bind the account).
How is this working? I have the case in which one user in two domains would like to share the same Google Authenticator key. I did not found a way to manually copy the Token seed information from one to another user.
It's just to keep it very simple if possible and don't overwhelm the user with too much possibilities. If this is not what it seems to be the user has to live with two Token in the Authenticator App.
--Michael@BWC
Category: Secure Mobile Access Appliances
Reply