Inbound IP on VPN shows public IP not subnet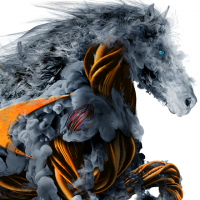 Odysseus2001
Newbie ✭
Hi all.
I am new to this forum, to be honest didn't know it existed. My fault - sorry. Have an interesting issue, not sure if my mistake or just as designed and nothing can be done. (have also posted this before coming here, for transparency: https://community.spiceworks.com/topic/2267808-sonicwall-vpn-inbound-vpn-ip-shows-as-public-ip)
Our issue is that the site-to-site VPN we have to Azure shows the wrong source IP for traffic coming from Azure to on-prem. Instead of the sender host IP, the public IP od the Sonicwall interface is shown which breaks a lot of apps.
Basically our Azure is 172.168.1.x ---- > Public IP 185.85.x.x ------> Local 192.168.1.x
From local to Azure the source address shows as expected. But as mention from Azure to local the source appeards to be the Public IP. 
My config:
It is bound to Interface X1 which is our external interface (this is the IP that shows up for the inbound traffic).
Would appreciate if you could point me in the right direction.
Thank you!
Reply