Feature Requests per Category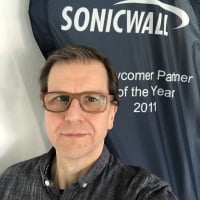 BWC
Cybersecurity Overlord ✭✭✭
Hi,
like for many other users, sometimes a bright idea strikes me (at least in my opinion :) ) and I would like to see this thought implemented in one of the products. In the past I went down the RFE road occasionally, because it has to be initiated by sales, which usually ends up in the question "How much more would you sell if we do this?".
That can be a fair question, but mainly I suggest things to make a product better and help not just only me, but hey who am I to judge. It's not always for just selling more, it's just making the product better.
Having the power of the Community behind an idea would leave a bigger impact and maybe getting things done quicker.
For this reason I suggest having a Feature Request sub-category for each category (Firewall, SMA, Endpoint, ...) where users can present new ideas and the community can comment, like, dislike etc. If there is positive feedback, maybe that's motivation to create more RFE's because it shows it's not an isolated wish. Or the other way around, if the idea is stupid it can be rest in peace.
--Michael@BWC
Reply