How To Get The Configurations Of The Firewall Based On The Exporting Exp File?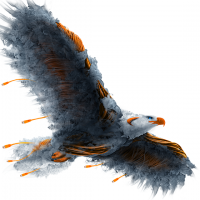 Alberto
Enthusiast ✭✭
Reading this guide I'm not enable to produce a correct txt file.
https://www.sonicwall.com/support/knowledge-base/how-to-get-the-configurations-of-the-firewall-based-on-the-exporting-exp-file/170503330364045/
I use:
base64 -d -i sonicwall-NSA_6600-6_5_4_6-79n-1596699647.exp | sed '/&\n/g' > config.txt
but this produce a file with only one line without return.
note:
in text page command is:
base64 -d -i SonicWall-TZ_400-6_2_3_0-10n.exp | sed 's/&/n/g' > config.txt
in image:
base64 -d -i SonicWall-TZ_400-6_2_3_0-10n.exp | sed 's/&/n/g' > config.txt
base64 -d -i sonicwall-NSA_6600-6_5_4_6-79n-1596699647.exp | sed 's/&/\n/g' > config.txt
CORRECT COMMAND IS:
base64 -d -i sonicwall-NSA_6600-6_5_4_6-79n-1596699647.exp | sed 's/&/\n/g' > config.txt
Category: High End Firewalls
Reply