SSL VPN One direction ping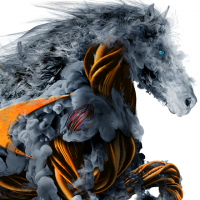 SomeBodyElse
Newbie ✭
At this point I think I tried all of the tutorials, and have even tried different versions of net extender and now mobile connect. I created the separate subnet for SSLVPN (192.168.1.0), and on X0 I am using 192.168.168.0. I tried this with "LAN SUBNETS" on the user VPN routing, and also with "LAN PRIMARY SUBNET" on a different occasion. I created rules to pass all traffic (or so I think). I made a rule that said all SSLVPN allowed to all LAN SUBNETS for all services, and vice versa to try to get it to work. (I know that rule is probably a horrible security rule but I'm desperate)
DISCLAIMER: I am not a pro, this is my first time setting up a VPN or SSLVPN for that matter.
But no matter what combinations of things I try, I cannot get the remote device to ping anything on the LAN. However, I can ping the remote device from the LAN.
I tried doing packet monitor, and I can see packets from remote device to LAN device when remote device initiates ping and when LAN device initiates ping. But in both scenarios I cannot see the ping packet from LAN to SSLVPN, even when the ping is successful. I am not sure how to diagnose or test beyond this point.
Reply