Configure VPN and Global VPN Client step b step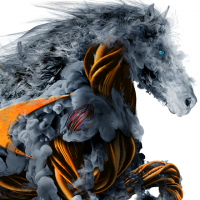 VickyBoy
Newbie ✭
Hi All, My TZ300 has been reset and I need step by step configuration of the VPN in the firewall and also GVC
I have run through the default wizard and I am unable to connect using the GVC.
I have an modem from ISP and a utp cable connected to the X1 - In the interface the dhcp is set and I see a dynamic ip from the modem/router being assingned.
X0 is connected to the switch and my computers are connected to the switch. I am able to get internet on the computers. DHCP server is also configure in the Sonicwall
But where do I set the public ip address for the GVC in the firewall. In the X1 interface if I set the Public IP address as static IP, I dont get internet on the computers. Any help appreciated.
What should be the step by step.
What needs to be configured on the modem
What should be the steps on the Sonicwall Firewall
Objective: Get int the network from a different location using GVC. and also uninterrupted internet on the computers connected to the switch
Category: Entry Level Firewalls
Reply
Tagged: